Category:  
Game Developer, lecturer, and entrepreneur a triple threat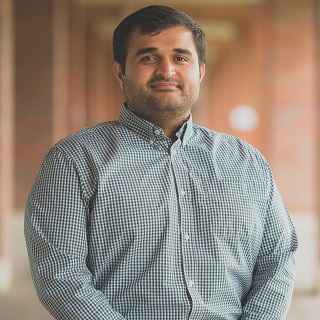 Saad Khattak | Class of 2010 | Class of 2012
Bachelor of Information Technology (Hons), Game Development and Entrepreneurship
Master of Science, Computer Science
Saad is a good example of someone who thrives on learning, and it takes a special institution to capture and hold the interest of an enthusiastic learner like him. Saad completed both his undergraduate and graduate degrees at the university and is currently studying part-time for his PhD in Computer Science. 
He chose the university because initially it offered the only degree in game development in Ontario. What kept him here was the fact that he "wasn't just a number to his profs."
"The professors here are some of the best I've ever encountered," he said.  "They're constantly updating course material to keep up with rapidly changing technologies. Their dedication to work, teaching and their students stuck with me and to this day gives me motivation to do better."
While Saad has been awarded numerous scholarships over the years, he is most proud of completing his Masters in Computer Science and receiving the prestigious Natural Sciences and Engineering Research Council of Canada Postgraduate Scholarship-Doctoral. His supervisor, Dr. Andrew Hogue, provided mentorship and guidance and he also benefited from a fully dedicated lab for study and research. "I love making game engines, the technology that drives games," sayis Saad. "My current research involves developing new data structures and algorithms for manipulating and rendering virtual surfaces, which uses the game engine I developed with the knowledge I gained."
In 2012, Saad co-founded SkopWorks, an independent game development studio that "aims to perfect the art of storytelling through gameplay." SkopWorks has successfully published Tricky Block and presented their flagship title Sliiide, which was presented at the Montreal International Gaming Summit in 2013.
In 2016, Saad was hired as a full-time Game Development and Entrepreneurship lecturer at the university. He hopes to defend his PhD research in late 2018.