Category:  
Science grad thrives off physics and math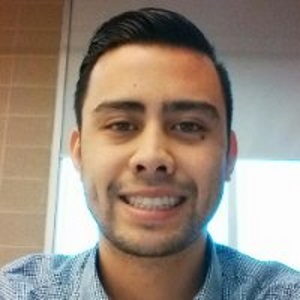 Daniel Venier | Class of 2014
Bachelor of Science (Honours), Physics
Whenever Daniel returns to the University of Ontario Institute of Technology's (UOIT) campus and sees Polonsky Commons, he visualizes a giant snowman. One of his special memories from his time attending UOIT was rolling this huge snow creation – a familiar Canadian tradition, but a first-time experience for one of the co-creators. "My Barbadian friend was building his first snowman, and to be able to share that moment with him was a great experience!" he says.
When he wasn't making works of snow, Daniel was enjoying UOIT's small class sizes and opportunities to connect with all the professors at a personal and academic level. He worked as a Teaching Assistant in the physics lab and was the Energy and the Environment Specialization Representative for the UOIT Physics Society. He was also on the President's List as well as the Dean's List for two years.
After graduating in 2014 with a Bachelor of Science in Physics and Mathematics (Energy and Environmental Physics specialization), he enrolled in the fast-track Mechanical Engineering Technician – Non-destructive Evaluation Program at Durham College. He intends to pursue a career in this field, which focuses on inspecting and testing modes of transportation and large structures for internal and external defects without causing damage to their future use or wellbeing.
For Daniel, physics combined with mathematics can explain why and how everything happens in the world. "Focusing this ability on the world's energy and environmental issues provides a foundation for finding potential solutions for these issues," he says.