Category:  
Commerce grad mixes art and business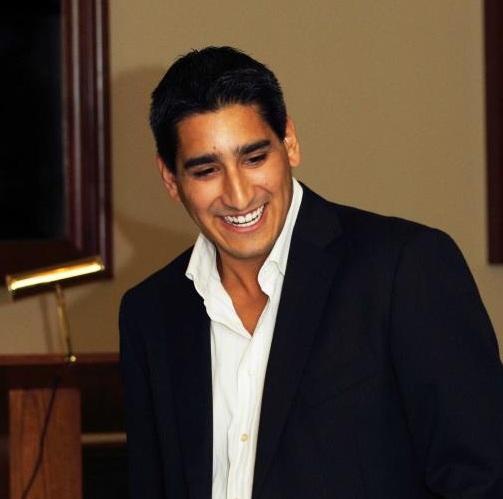 Shawn Barrans | Class of 2008
Bachelor of Commerce (Honours), Marketing


People who are changing the world can do so from anywhere – and some of those people are right here on UOIT's campus.
This was one of the meaningful lessons Shawn took away from his time at UOIT. He also learned:
You can accomplish any goal with hard work.
Team collaboration helps you become an efficient leader.
The discipline of accomplishing tasks on your own enables you to achieve self-fulfillment.
Shawn put these lessons to good use. In 2009 he co-founded Trew Knowledge, a creative marketing solutions firm. Today, the company delivers strategic marketing communications through digital and traditional channels to organizations with some of the country's most recognized brands. For example, Trew Knowledge was selected to deliver the Canadian Olympic Committee's official website, Olympic.ca, and is currently working to further enhance the user experience for the Sochi 2014 Winter Olympics on another version of the COC site that will go live shortly before opening ceremonies. 
Originally from Montreal, Quebec, Shawn grew up in Durham Region. He's fluent in three languages (French, English and Italian) and is an avid sports enthusiast (Go Ridgebacks!). When applying to universities, he was accepted by seven institutions. He decided UOIT was the right place to launch his career. He was drawn to the diverse range of courses offered, the focus on technology – and the cool laptops. 
Majoring in marketing offered Shawn an opportunity to combine a passion for art with a love of business. Inspired by his studies and his work, he wants to inspire other young marketing and business professionals. He's a speaker for the UOIT Marketing Association and coaches local business people through a professional development module on digital and social media strategy for the Ajax Pickering Board of Trade. "Never stop learning," he advises. "Listen, watch and understand before taking action. Know your worth as a professional. Strive for greatness in all you do. Be kind." 
Shawn also has ambitious plans for the future. As Principal Partner and Director of Sales and Marketing for Trew Knowledge, he wants to continue growing the company and creating jobs and opportunities in the marketing and advertising sector. He also dreams of launching a charitable foundation to support mental health initiatives and to create innovative and beautiful art for the world to enjoy.